Camp Information & Session Dates
LaxStar camp has provided players the training they need to get to the next level in a fun and constructive environment. Whether the player is a beginner or preparing for competitive August tryouts, our experienced staff will provide the tools the athlete needs to succeed. LaxStar is offered at two locations: Georgetown Visitation in Washington, DC and at the Spring Hill RECenter in McLean, VA.
Why LaxStar? Our coaches will assist the players in:
Assessing ability: Campers will be grouped by ability so that novices are comfortable and more advanced players are challenged. Specific coaches are assigned to these roles.
Training: Players will work on skills and plays using drills and scrimmages. Areas covered include:
Stick skill: cradling, catching, passing, and ground balls
Offense: shooting and dodging
Defense: stance, stick position, and avoiding fouls
Conditioning: speed, agility, and footwork
Teamwork: Players will learn how to work in a team setting and develop transferable skills that make them a valuable teammate on and off the field.
To register, click on the camp date and time in the tables below. Complete the enrollment form and pay instantly online. Register and pay online before April 1st and receive 20% early enrollment discount! discounted rate will automatically display at checkout. Daily registration are accepted; please call the office for details. If your child falls outside of the age/grade range, but would still like to attend camp, contact our office for approval.
LAXSTAR AT 

Georgetown Visitation
Session

Dates

LaxStar 1

Girls Only, Rising 4th-9th Graders

6/10-6/14

LaxStar 2

Girls Only, Rising 4th-9th Graders

6/24-6/28

LaxStar 3 - Preseason Prep

Girls Only, Rising 7th-12th Graders

7/22-7/26

Cost

$275
LAXSTAR 

AT

The SPRING HILL RECENTER
Session

Dates

LaxStar 1

Girls Only, Ages 7-12

7/8-7/12

Cost (in/out of Fairfax County)

$165/$180
---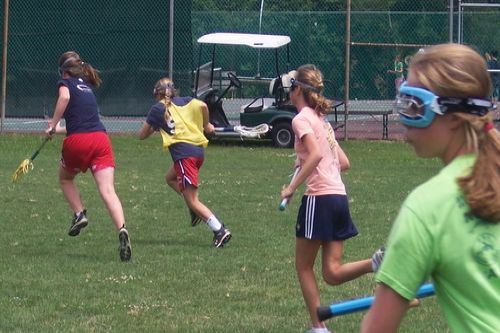 ---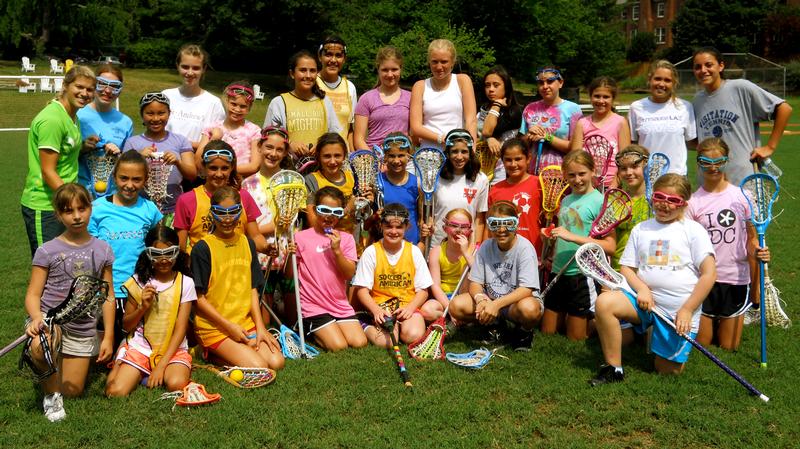 LaxStar Directors:
Maddie Hoburg
LaxStar Director at Georgetown Visitation & Spring Hill RECenter
What your child should bring to camp:
Lacrosse campers need a stick, mouth guard, eye googles, and cleats.
We also recommend they bring:
Water bottle

Comfortable, athletic clothes

Sunscreen and hat

Sneakers (cleats are not permitted indoors so all campers should have sneakers)