Our Staff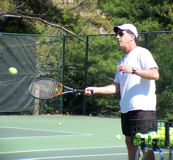 MITCH HENKIN, President of TenniStar Sports
Mitch has been a tennis teaching professional in the Washington area for over 40 years. He directs the tennis programs at Bethesda Sport & Health Club and the Promenade Tennis Club, in Bethesda, MD. In addition, he runs summer junior tennis and sports camps at Sport & Health, Georgetown Visitation, St. Andrew's School in Potomac, MD, and at the Audrey Moore, South Run, and Spring Hill RECenters for Fairfax County Park Authority. He has been certified by the United States Professional Tennis Association (USPTA) since 1972. Mitch graduated from Northwestern University and received a Master's Degree in science journalism from Boston University. He was a part-time sports writer for The Washington Post for five years and published books on ice hockey and racquetball. Mitch initiated or developed summer sports camp programs at dozens of locations in the Washington metropolitan area. Mitch has taught thousands of area tennis players and focuses on developing interested and talented players of all ages and abilities.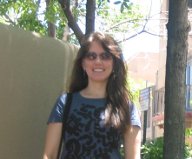 BROOKE ADAMS, Vice President of Operations
Brooke oversees marketing and advertising, finance, and human resources. She has an extensive background in corporate communications, administration, and management for such organizations as the NASDAQ Stock Market, the Alexander Graham Bell Association for the Deaf and Hard of Hearing, and Aspen Publishers. Her first foray in the camp field was as a Cued Speech Interpreter for a young camper. Brooke is a graduate of Wellesley College.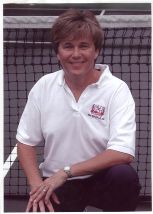 MARILEE STAFFORD, TenniStar Director at Bethesda Sport & Health
Marilee was once the #1 ranked women's tennis player in Maryland. She competed nationally and graduated with a B.S. in physical education from ORU in Tulsa, Oklahoma. She organizes all the tennis programs at Bethesda Sport & Health and works with adults and juniors at every level. Marilee offers a tremendous personality on the court, creating a learning experience that is fun and positive.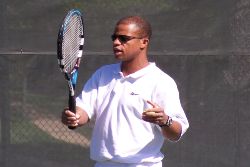 STEVE PARKER, TenniStar Lead Instructor
Steve teaches at the Bethesda Sport and Health Club and was a high performance head coach and an area training and zonal coach for the United States Tennis Association (UTSA). He was an instructor at the Bullis Tennis Center for seven years, running its junior elite program. He worked with several nationally ranked juniors and has a Pro 1 certification from the USPTR. Steve runs practices for adult teams, working on technique, strategy, and fitness.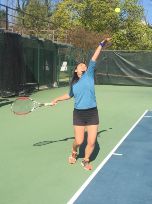 RENA SHI, TenniStar Camp Director at Georgetown Visitation
Rena played #1 singles at River Hill High School in Howard County, where she captained the team her senior year. Her sophomore and junior year, Rena won county's and regionals in singles, and she was a state finalist her senior year in doubles. She attended the University of Maryland where she played on the club tennis team. In 2013, the team went to nationals, and they won sectionals in 2014. She graduated from UMD with a degree in Kinesiology. Rena taught at the College Park Tennis Center, working with younger kids and beginner adults. Rena has also played violin for 14 years and has taught younger students for the past four years. She received the Maryland Distinguished Scholars award for musical performance. Rena is the Director of the Georgetown Visitation TenniStar Camp and also teaches privately and with Mitch at the Promenade in Bethesda. She is especially good with our youngest players, but she works with all levels of adults and juniors.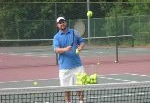 ROBIN WHIPPLE, TenniStar Director at Audrey Moore & South Run
Robin, long-time director of the TenniStar camps at the Audrey Moore RECenter in Annandale and at the South Run RECenter in Springfield, was a high level junior and college player competing in national events such as Junior Davis Cup and Zonals. He trained with Nick Bollettieri and Dennis Van de Meer. Robin has been coaching since he was 14. He is a certified tennis pro and was a contributing writer for Tennis Life Magazine.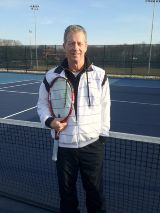 BOB FINNEY, TenniStar Instructor
Bob Finney, tennis instructor at Bethesda Sport & Health, has taught tennis for over 30 years and has been a member of the USPTA for most of that time. He was twice named USPTA coach of the year. He is the men's and women's coach at Montgomery College and the varsity tennis coach at Stone Ridge School in Bethesda. Previously, he was tennis director at the YMCA in Bethesda. Bob was ranked #1 in Maryland in the Men's 40s tennis division. 
CONNOR LISCO, TenniStar Instructor
Connor was a captain of Loyola University's NCAA Division I tennis team, where he played as high as 1st doubles and 3rd singles. He reached the finals of the George Mason Invitational tournament and led the team in wins that year. As a junior, Connor played on two zonal teams and was a former top 20 player in the Middle States region. Connor is a PTR-certified tennis coach with seven years of formal teaching experience with all age and skill levels.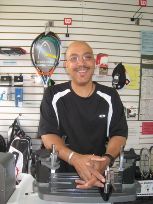 PAUL NEAL, Stringing
Paul has been stringing racquets for over 30 years. In 1987, he worked for Champion Stringing in Rockville, servicing the Holabird account. Champion later became Grand Slam Tennis. He continued stringing for the Sports Authority, East Coast Gold & Tennis, and for Worldgate Sport & Health. He is one of the most experienced stringers in the area and for six years he has been a certified racquet technician for the United States Stringing Association.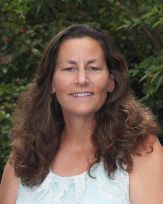 JANE DEGRENIER, Star Field Hockey Director at Visitation 
Jane has over 20 years of coaching experience, from working with a Division I National Championship team, Maryland, to coaching a pool-winning U19 team at Festival, the largest USA youth hockey tournament in the country. She is a physical education teacher and coach at the National Cathedral School in Washington, D.C. During her run as the head coach of varsity field hockey, her team has never had a losing season. She has coached numerous Division I, II, and III players as well as most recently working with an All-American selection from her 2012 squad.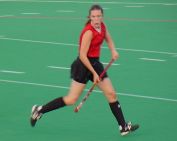 CAY MILLER, Star Field Hockey Director at St. Andrew's
Cay has been the varsity field hockey coach at Churchill High School in Potomac, MD since 2010. In the 2016-2018 seasons, she led her team to three consecutive regional and division championships. She was named Outstanding Field Hockey Coach of the Year in 2018 by the Pigskin Club of Washington, D.C. As a player, she earned All-County, All-State, and All-Met honors. She continued her field hockey career at Haverford College in Haverford, PA (including a semester abroad in 2002 in Melbourne, Australia), twice earning MVP and All-Conference honors. She graduated with a B.A. in linguistics in 2003 and received a Master's in education from GW in 2009. In 2005, Cay became the first field hockey player to be inducted into the Churchill Sports Hall of Fame. She teaches English for Speakers of Other Languages at Wheaton Woods Elementary School in Rockville, MD, and she achieved National Board Certification in 2013.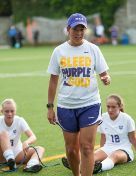 DANIELLE MALAGARI, SoccerStar Director at Visitation
Danielle Malagari began working at National Cathedral School (NCS) in 2012 as the head coach of the varsity soccer program and lower school physical education teacher.  Under her direction, the team has won 3 DCSAA state championships, 3 ISL tournament championships, and 2 regular- season ISL titles. Before NCS, Malagari was a four-year student-athlete at the University of Maryland, where she received her B.S. in kinesiology. Upon graduating, Coach Malagari traveled overseas to play professionally in Denmark. In the summer of 2012, she finished her second season as captain of the DC United Women's team. Malagari has coached for various youth clubs and camps in the DMV.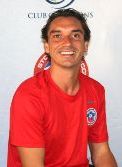 ALEX MINTON, SoccerStar Director at Visitation
Alex Minton is the Program Manager for DC Stoddert and a volunteer assistant coach for the Georgetown University Women's Soccer Team. He also coached with McLean Youth Soccer in Northern Virginia. Originally from England, he played collegiately at Stetson University in Florida, where he was the team captain for three years. In 2005, he was named the Atlantic-Sun Tournament Most Valuable Player.  He earned a BS in Sports Management and Business Management.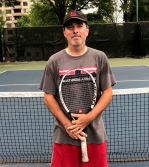 RICH DUNNE, TenniStar Camp Director at Bethesda Sport & Health and Assistant Tennis Director at the Promenade
Rich Dunne, Mitch's primary tennis assistant, captured three individual Missouri High School state titles (one singles and two doubles) while attending the Country Day School and was inducted into his high school's Hall of Fame in 2002. He played singles and doubles at Swarthmore College in Pennsylvania and was a member of their 1985 NCAA Division III Championship team. He is particularly adept with volleys and returns of serves but can focus on all parts of your game. He joined Mitch's staff in January 2018. Rich was a Sports Producer in the Washington, D.C. market for over 25 years, first with WRC-TV/The George Michael Sports Machine followed by WTTG-TV/Fox 5. He resides in Takoma Park, MD with his wife, son, and daughter.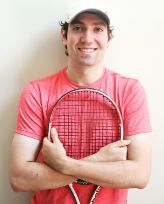 ISAAK ANDERSON, TenniStar Camp Assistant Director at Visitation
Isaak originally hails from Haddonfield, NJ, just outside Philadelphia. He played four years of varsity tennis on a high school team that was ranked 2nd in the state his senior year. Also in his senior year, he won the state doubles championship with his partner and was awarded first team All-Conference, All-South Jersey, and All-State honors. He is now a senior at Georgetown University where he studies math and Chinese and captains the club tennis team.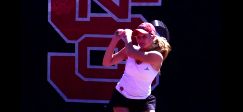 NATALIA JANOWICZ, TenniStar Instructor 
Natalia Janowicz comes from a long background in tennis. Having picked up a racket at age two, she grew up in Florida playing international and professional level tournaments throughout her junior career. At the collegiate level, she was recruited to play for North Carolina State University and then transferred to play for Elon University, where she graduated with honors with a degree in Strategic Communications. She has a total of four years of coaching experience, most recently at the Junior Tennis Champions Center in College Park, Maryland, where her responsibilities ranged from teaching beginner-level students for grassroots community outreach initiatives to high-performance junior and collegiate athletes for the USTA Training Program. Now, Natalia works fulltime for Marriott Digital services and works part time coaching players with Mitch of all levels and ages and helping everyone bring their A-games at TenniStar.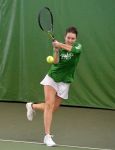 ANNA POMYATINSKAYA, TenniStar Instructor 
Anna is originally from Russia, but she has been in the U.S. for the past 7 years. She attended IMG Tennis Academy for a year and a half and went on to receive a Bachelor's in Business Administration and an MBA from Marshall University, where she was awarded a full scholarship for a 4-year Division I tennis program. She was a recipient of Conference USA Commissioner's Honor Roll all 4 years of playing and was nationally ranked in doubles. In addition, she was a part of the ITA All-Academic for 2 years. Anna assists Mitch with more advanced players and brings intensity, power, competitive experience, and focused practicing to students. 
MADDIE HOBURG, LaxStar and VisiStar (Incoming Freshmen) Director
Maddie is the strength and conditioning and a varsity field hockey coach at Georgetown Visitation. She is the strength coach for Visitation lacrosse and will be assistant lacrosse coach in Spring 2019. Prior to Visitation, she assisted with performance trained at Georgetown University and developed a strength and conditioning program for KOA sports club. Maddie is a graduate of St. Johns College High School, where she played varsity field hockey and lacrosse; she continued her education at Georgetown University. She helped lead Visitation to winning the 2018 ISL Field Hockey Championship. She spends the off-season developing athletic performance for a variety of sports.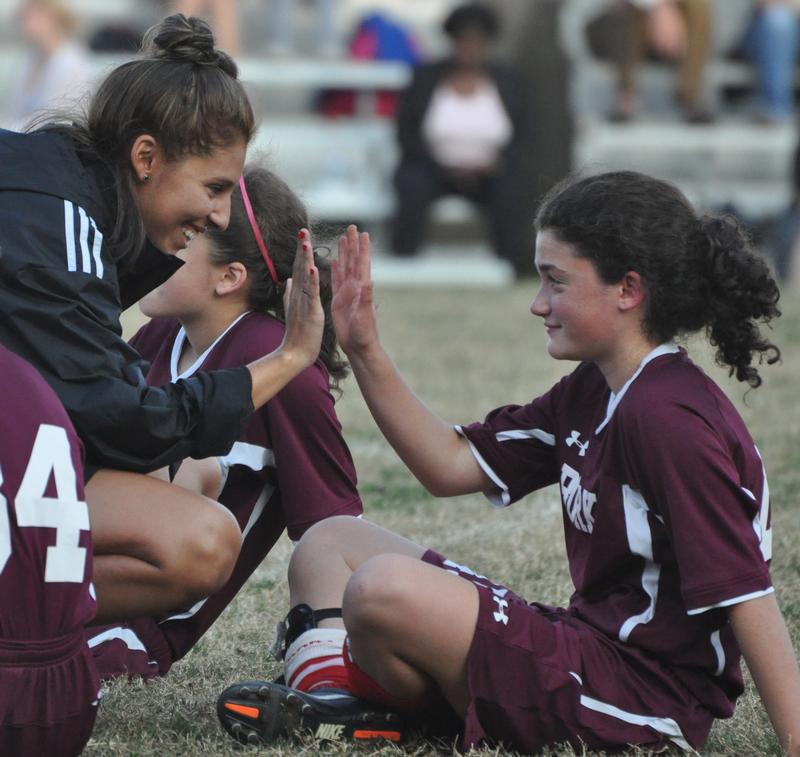 ALLISON DIAZ, Administration
Allison helps oversee the day-to-day operation of the TenniStar office and provides fitness training for Mitch's students. She received her BS in Kinesiology from UMD and continued her education at GW, where she graduated with an MS in Exercise Science, Clinical Exercise Physiology. She uses her knowledge of movement and physiology to develop complete fitness programs for athletes. Allison just finished her second season as the varsity head coach for the St. John's CHS Girls Soccer program, which won the WCAC Championship and DCSAA state title in 2017.